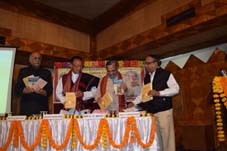 Chairman VKIC, Dipok Kr Barthakur, delivering the welcome address mentioned that this year is significant for VKIC as it the birth centenary year of Eknathji Ranade, the founding father of Vivekananda Kendra and Vivekananda Rock Memorial. His vision to establish a centre to study the culture of Northeast of India led to the inception of Vivekananda Institute of Culture (VKIC) in 1993.
VKIC has been carrying out various activities in Northeast India especially in Arunachal and Assam. The various studies on different communities carried out by VKIC revealed that though the communities unique in their own way shared many commonalities in their belief system, practices, food habits etc. It is this commonality that VKIC highlights to identify the unifying links among the different communities. To achieve this end VKIC conducts seminars, lecture series, documentation and so on. VKIC also comes out with a bi-annual researched based journal Quest which is well received among the intellectuals and the academia.
In the year 1999, VKIC conceived the idea of felicitating a person from Northeast who has done tremendous service in protecting, preserving and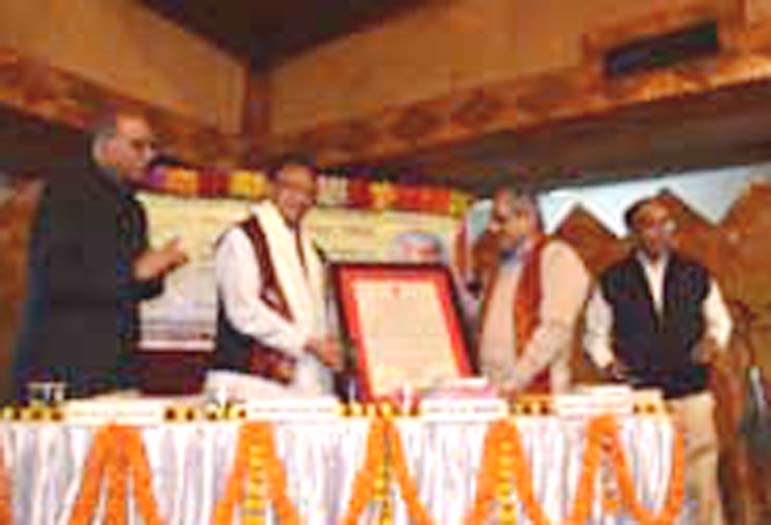 promoting indigenous faith amongst its people. Since then, every year, VKIC Sanmaan is conferred on a person of repute on the foundation day of VKIC.
It is a great privileged for VKIC to be conferring the award on Sri Ramkuiwangbe Newmme of Dimasa Hasao. Sri Ramkui, President, Zeliangrong Heraka Association, Nagaland, Manipur & Assam tirelessly work for the promotion of Heraka faith of the Zeliangrong community overcoming even death threat. Sri Ramkuiji had worked closely with Rani Ma Gaidilui, the great freedom fighter, whom Pandit Nehru described her as the,"Queen of Hills".  This year is also the centenary year of Rani Ma Gaidilui.
VKIC is happy to have Sri Ramkuiwangbe,VKIC Sanmaanee  and V.V.Bhatt, as Chief Guest on its foundation day and extends a warm welcome to both the distinguished guest and to all.
Speech by V.V.Bhatt: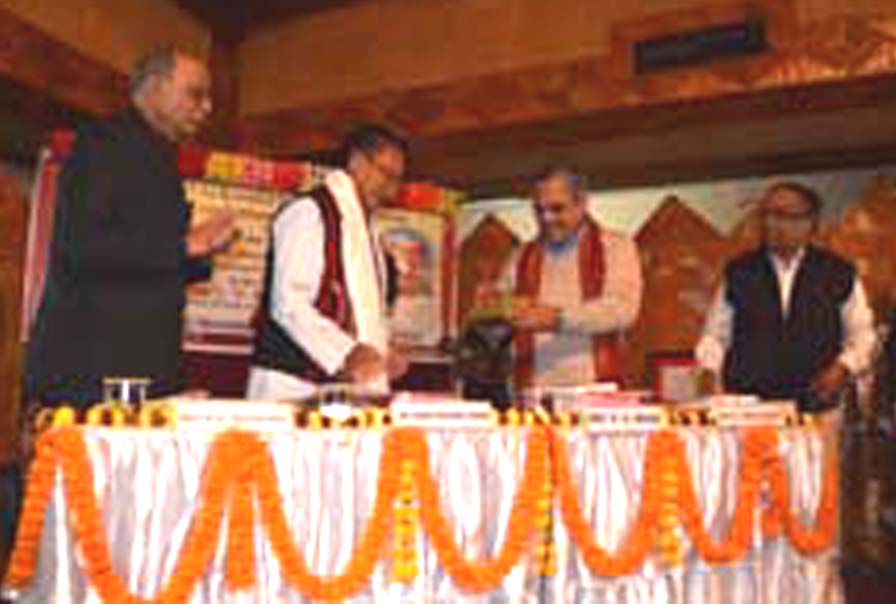 Chief Guest of the Day, Sri V.V. Bhatt, thanked the institute for inviting him on its foundation day. He presented a power point presentation on the issues facing the Northeast. He said that Northeast cannot be conceived as a single entity because of its diversity. The problem facing Northeast can be seen from the point of national security,internal security,regional security and  it is important to redefine the concept of development accordingly. Development is no longer considered in terms of terms of economic growth only. The concept of development has changed drastically but what we follow as paradigm or parameter keeps continuing for a long time. We need to jettison based on our experiences, new thoughts and new schemes need to be incorporated.
The needs of Northeast are best understood by the local people. Northeast cannot follow the development policies followed elsewhere. A development policy of the Northeast has to be resource based. It has to look into development programme where natural resources are used to the maximum without destroying the ecology. How can we improve in our agricultural, forestry, handloom, and handicraft products needs to be worked out? The concept of border check post needs to be replaced by border trade post for facilitating trade with the neighbouring countries. Hydro power sector of the Northeast needs to be developed to be able to sell to the neighbouring countries.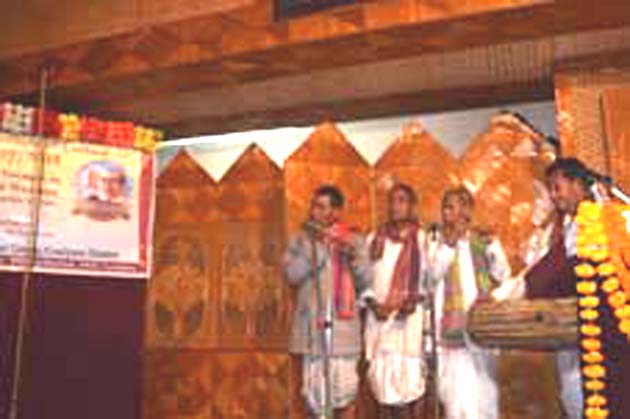 There is a need of formal policies based on negotiation and discussion. Central government's intervention in terms of kinds should be appreciative. It is the responsibility of the state gove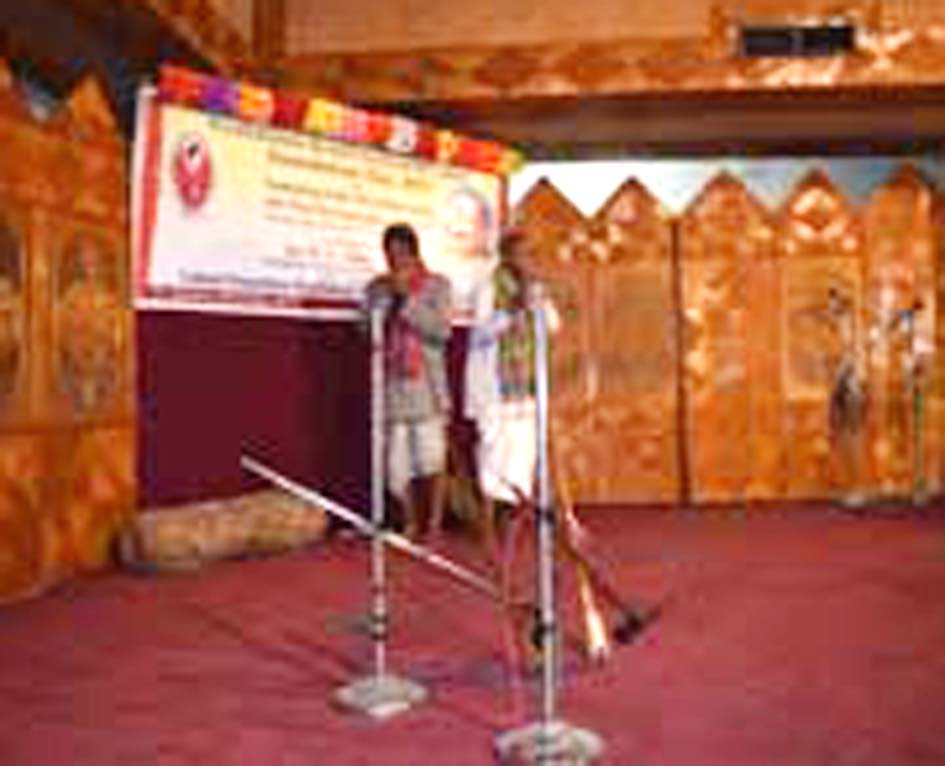 nment to create a conducive environment for development projects to be implemented. If we don't have the implementation ability, development goals in terms of health, education, poverty reduction, employment etc wouldn't be realized. Northeast people need to ponder over how to create local institutions that caters to local needs. Northeast need social leaders and social mobilization. New propositions for better development need to chalk out.