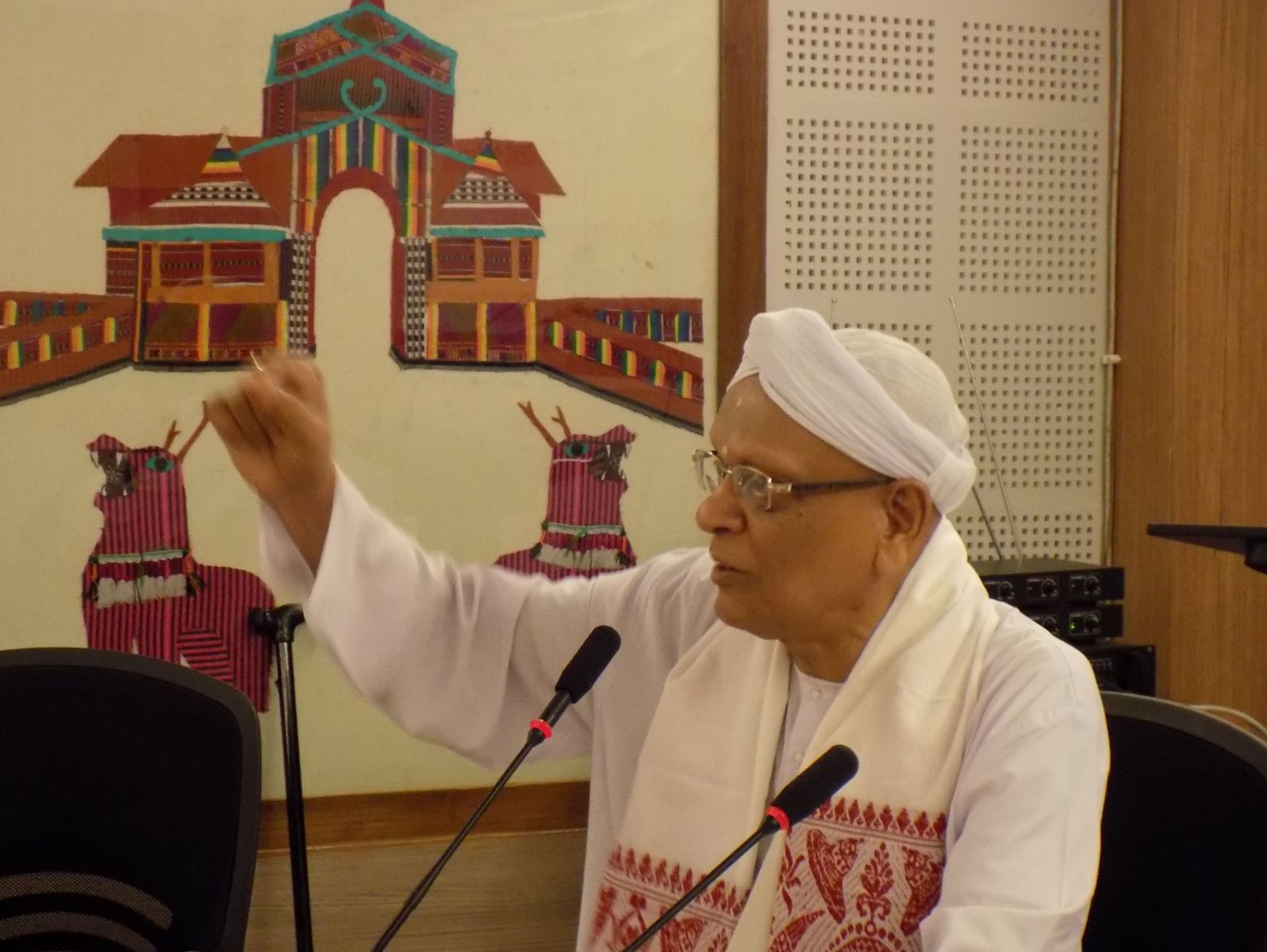 The Namghars in the urban areas of Assam have successfully retained some of the features of Vaishnavite traditions found in village Namghars. The use of an egalitarian platform to worship one unifying God with prayers and discussions is common to Namghars in cities, towns and villages.
This was stated by Pujyapad Bhadra Krishna Goswami, Sattradhikar of Jokai Sattra in his lecture 'Namghar in the urban context of Assam'.
According to Goswami, the Namghar became a part of Assam's urban landscape from the early part of the 19th century. Even though from that time onward modernization brought rapid changes in people's lifestyles, the    Namghar has successfully preserved the basic functions related to Vaishnavite faith and traditions.
The great religious and spiritual traditions started by Srimanta Sankardeva and his disciple Madhavdeva are still maintained by many Namghars in the urban areas of the state. It is within their sanctified spaces the wisdom of the elders is passed on to the younger people.
Mahatma Gandhi had once described the Namghar as a 'mini Parliament'. Such an ideal survives in the institution in villages as well as in towns and cities. No distinction is made among the faithful coming from different backgrounds. Both men and women have equal access to Namghars.
The traditional principles are adequately followed in building Namghars in most villages, but are not strictly observed in towns and cities due to lack of space and other reasons.
During an interactive session, the Sattradhikar underlined the need for facilities in cities which could introduce the young generation to the Namghar and its remarkable history and functions. Apart from spreading faith and spirituality, the young ones will also learn to appreciate their own cultural inheritance. Noted academic Prof. Birinchi K Medhi moderated the session.