Tagin is one of the members of the larger destination of Tani tribes. Known for their warm hospitality and friendly nature, the community mostly inhabits in the Upper Subansiri district of Arunachal Pradesh. The study on Tagin community is undertaken by VKIC Research Associate (RA) Ku. Barnali Chakraborty. She visited Arunachal Pradesh for research purpose on the Tagin Community.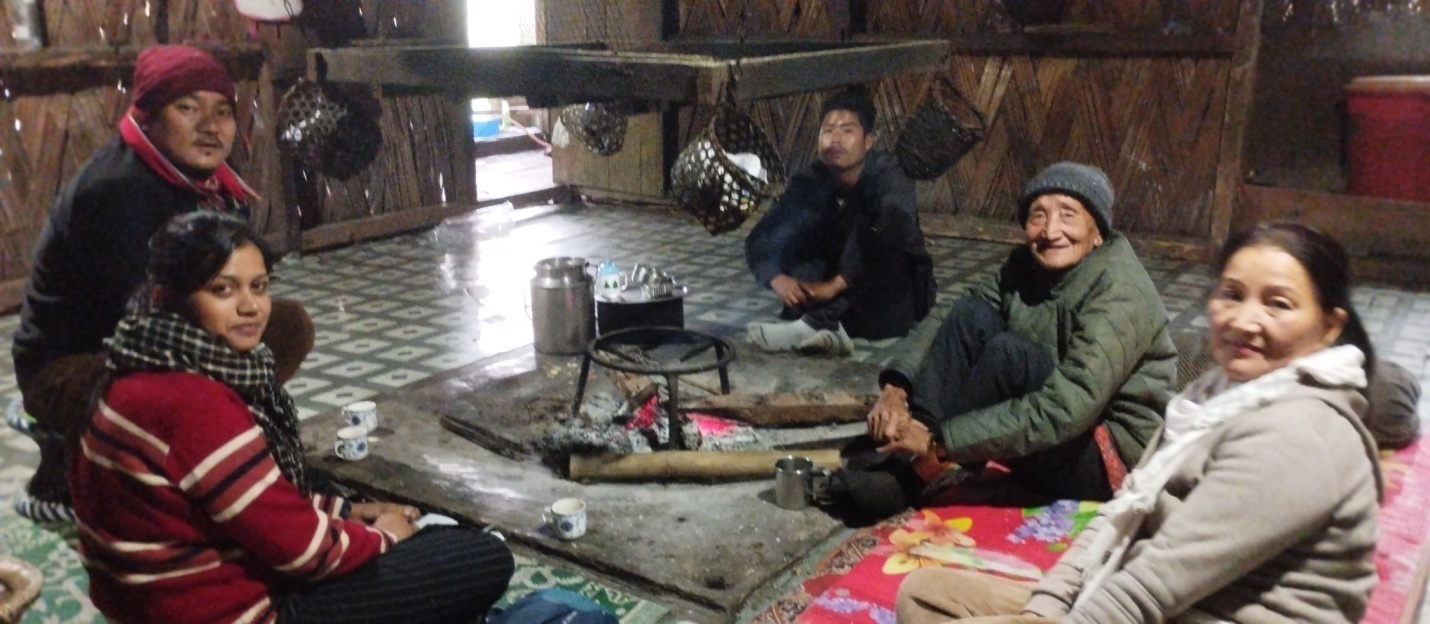 She participated in the Daposonam ritual of the Nyishi Community in the Doimukh circle of the Papum Pare district. This ritual is performed by the Nyishi priests by visiting houses of the Nyishi family for the purification of the houses. The ritual starts in the month of December, and to be accomplished at all Nyishi houses by the Donyi Polo Day.
The next field visit was the Itanagar Gompa, which is a heritage site, of the Buddhist community of the place. The Llamas are generally designated from Tawang and they are posted in various Gompas across the state.
The city Itanagar is named after the Ita Fort. It is one of the early forts, which apparently the Chutiya king Ratnadhwajpal initially built all around his kingdom from Biswanath till Disang valley.
She then visited a Naamghar at Naharlagun, in the Papum Pare district of the state and interacted with the Namghariya and took account of the Namghar activities that takes place in the Namghar. The RA then visited the Rajiv Gandhi University for some literature review regarding the research. She also attended the meetings regarding the Tagin Seminar to be conducted by the VKIC-Arunachal Pradesh chapter.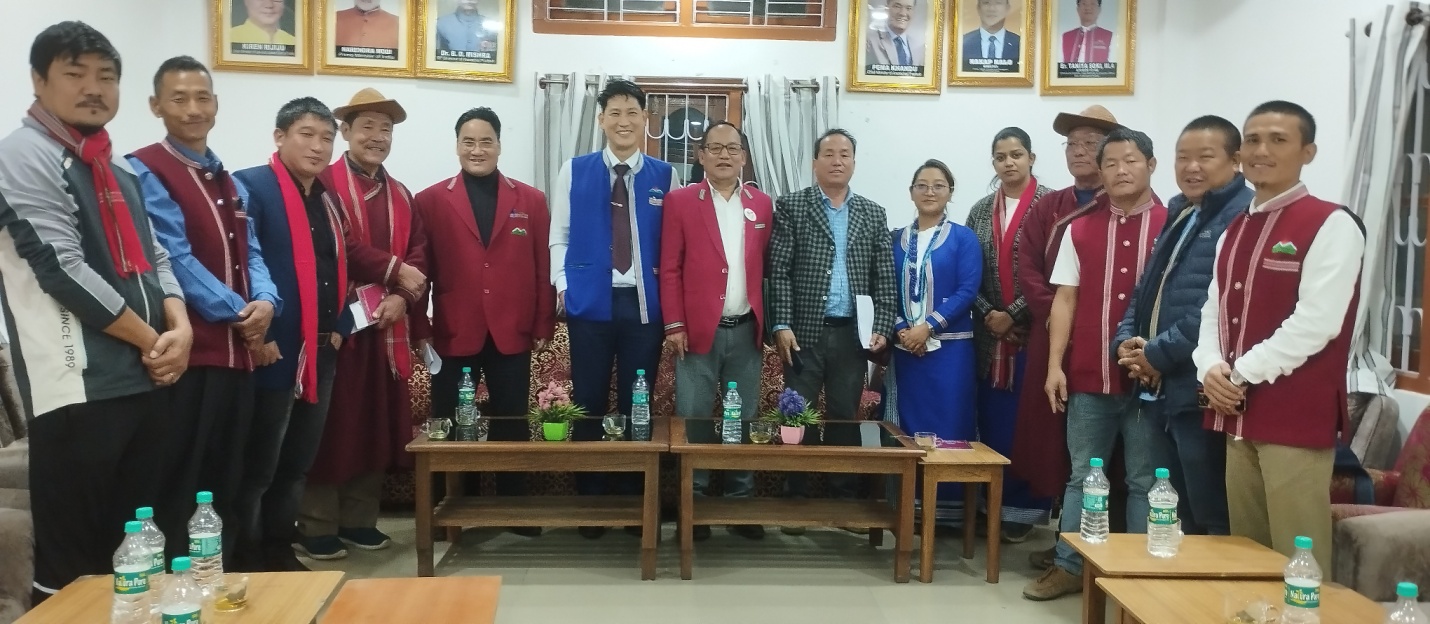 The Research Associate also  visited Daporijo, the place with maximum concentration of the Tagin Community, where she carried out research works on the 'Traditional Calculation Systems' of the community and also documented on the life style and various traditional celebrations that takes place in the community. She visited villages like Daporijo, Shikarijo and Legu and had interactions with various families of the communities.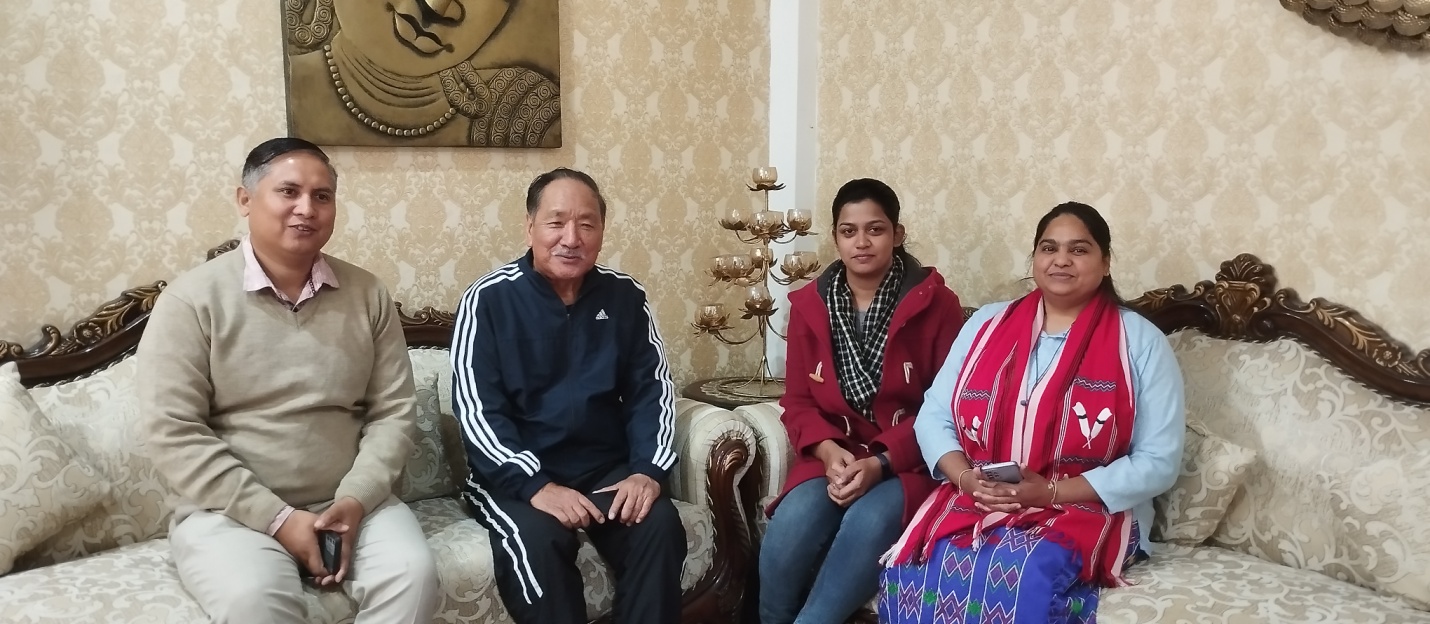 The RA then attended the Si-Donyi (Si- God of Earth, Donyi-God of Sun) festival of the community held at 6th January, 2023. This is the main festival of the Tagin Community, where prayers are offered to the God of Sun and Earth, and celebrated as Hilo Kinam (highest form of ritual of Tagin for the wellbeing of all).