The three-day mela commenced from 19th of January, 2023 where different communities like Khasi and Jaintia from Meghalaya, Tiwas from Karbi Anglong come down and gather in the bank of the Jon Beel to participate in the historic barter system and strengthen the economic relationship.  The term Jonbeel is an Assamese term, 'Jon' means 'moon' and 'Beel' means 'wetland' which means the large natural water body is shaped like a crescent moon.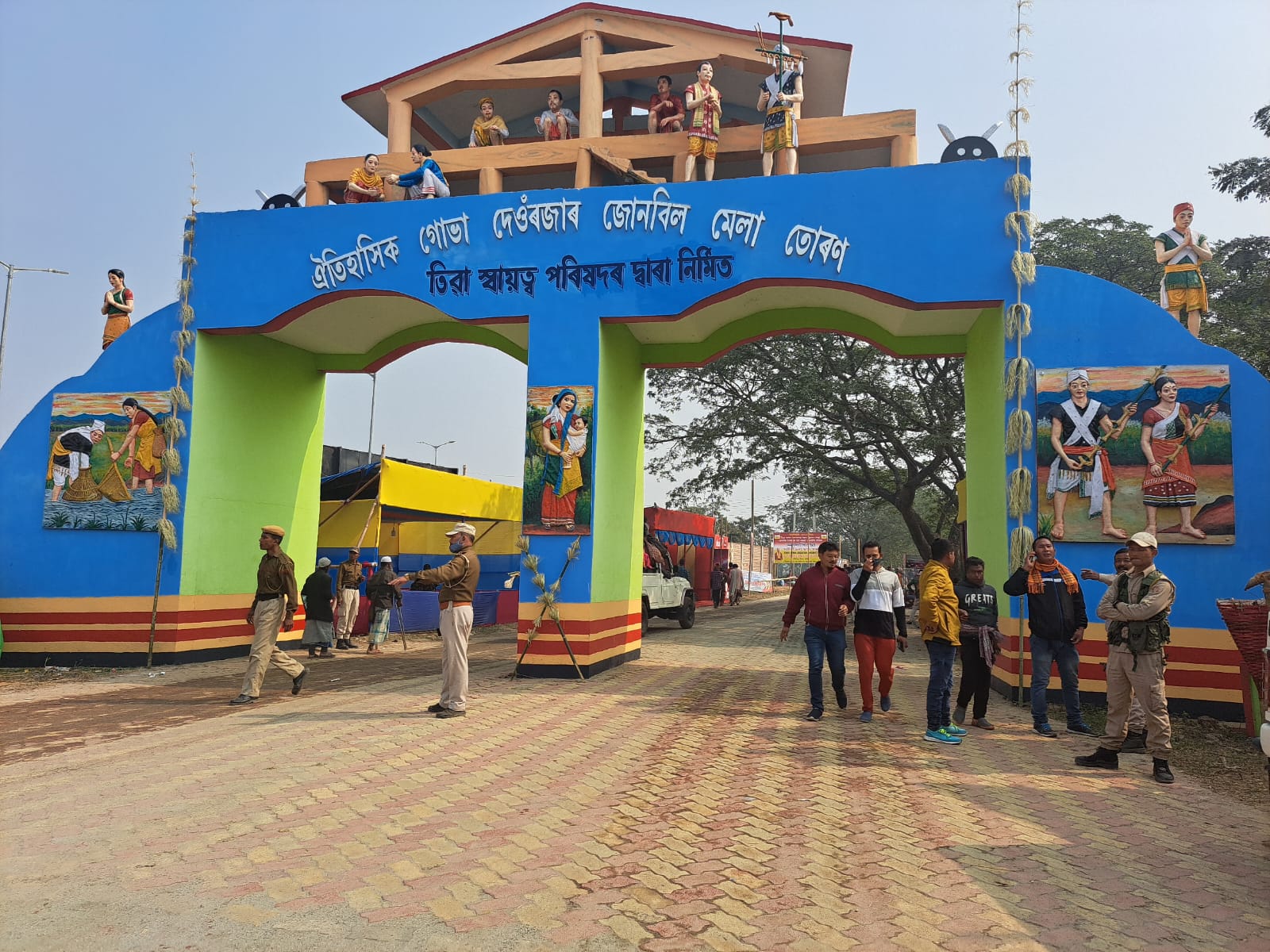 The visit was taken up by Research Associate of VKIC, Kum. Namrata Sarmah, to understand the underlying reasons for maintaining the relationship among various communities since 15th century. This work proposes to study the intra-community and inter-community relationship. The study tried to understand if the economic relationship shapes the social and political relationship even after the Mela. The Research Associate interacted with different stakeholders like Rajas, their royal ministers, the hill communities and the localities to understand the social relationship. By interacting with different participants, it was observed that the Mela not only strengthens the relationship but brings all the communities together to share their heritage and culture and maintain the social and political relationship among them.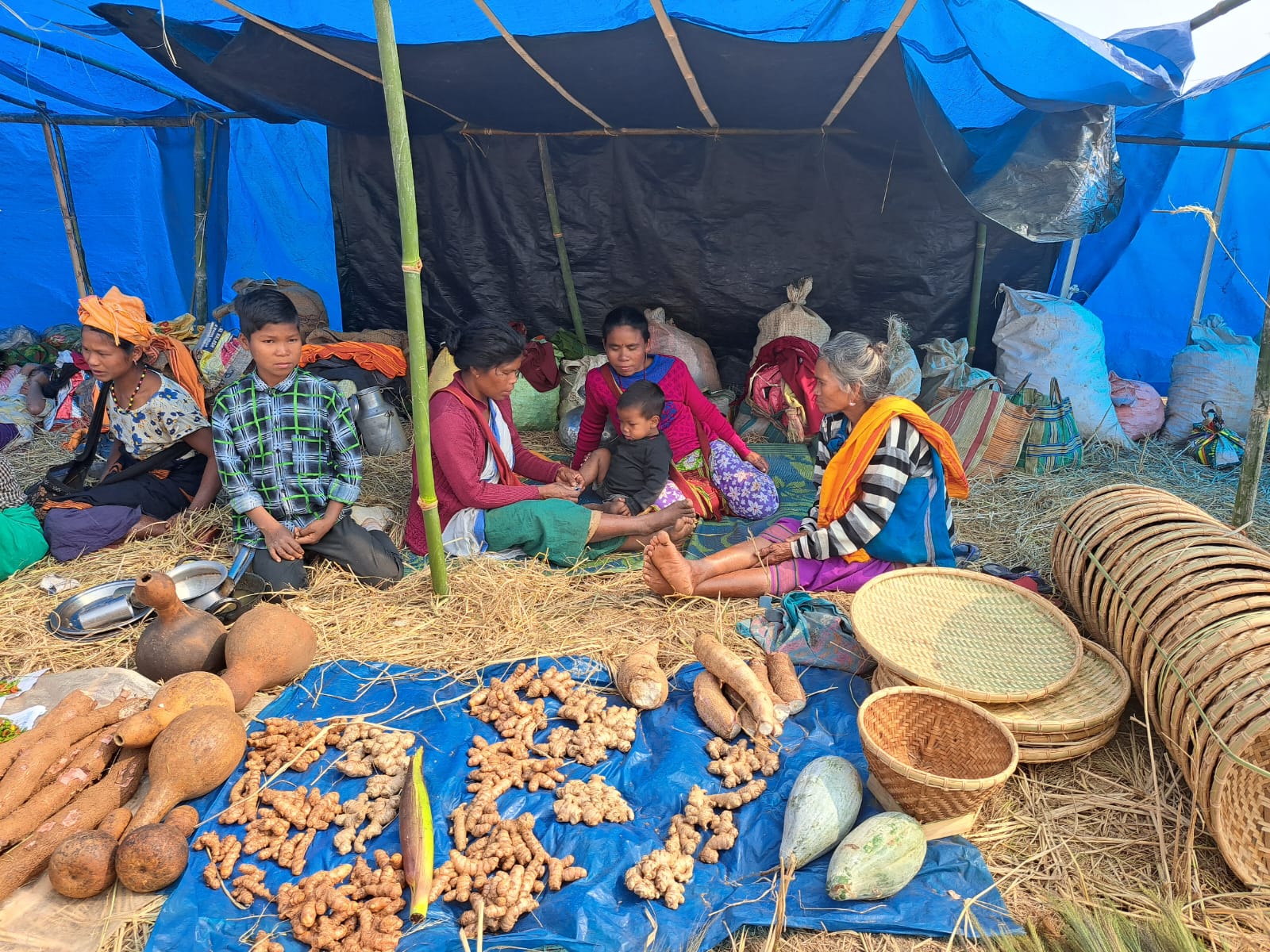 Jonbeel Mela is organised every year to preserve and maintain the relationship by observing different rituals and customs. In fact, the Mela provides the space for various communities like Karbi, Khasi, Jaintia, and Hill Tiwas and the Assamese community at large to come together for trading and exchanging the home-grown vegetables like ginger, raw turmeric, medicinal plants, etc. with the local pithas, moori (puffed rice), sira (flattened rice) etc. Thus, the Jonbeel mela not only enhanced economic relationship but also establishing cordial relationship with the communities and the society at large.
As change is inevitable, this relationship is changing and new communities like Biharis, Bengalis, Nepalese and the Immigrant Muslims are coming forward to take part in this Jonbeel Mela making change in the demography, thus, disrupting the traditional role of the erstwhile communities and their stronghold and dominance in the ritualistic traditions that prevailed.